About Me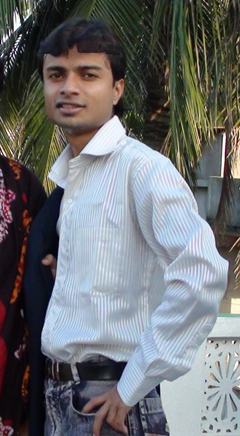 I am an information technology professional currently residing in Hyderabad , India. I love working with Internet scale and web projects that have potential to change how we use technology every single day.

I have been involved in multiple aspects of computers, information technology and associated fields. Among the things I have done projects on Office Management System based on Java/J2ee technology and Training Industry Automation also based on the same technology . I also managed to get a master degree from Bangalore University and a bachelor degree from North Bengal University , done my matriculation and intermidiate from CBSE board.
My hometown is Raiganj , West Bengal (India) from where I completed my primary and secondary Education.I am the only son of the family having wonderful parents.

I am currently employed at Whishworks IT Consulting private limited (Hyderabad) as a Software Engineer.

As a person, I am very flexible,reliable and detirmined towards my work. I am a fun loving guy and enjoy my self with my family and friends. I do not believe in regionalism, castes, discrimination based on community, religion and respect the human diversity on this earth.

I live a colorful life as if there is no tomorrow.My hobbies are listening music,playing cricket ,watching movies etc.
My other activities includes surfing internet, reading newspapers, reading books etc.........
My favourite musician is AR Rahman and singer is Kishore Kumar.
My favourite cricketers are Sachin Tendulkar, Sourav Ganguly and Glen Mcgranth

Feel free to advice me about more functionalities that I should add here. My full contact details are available here in the website........